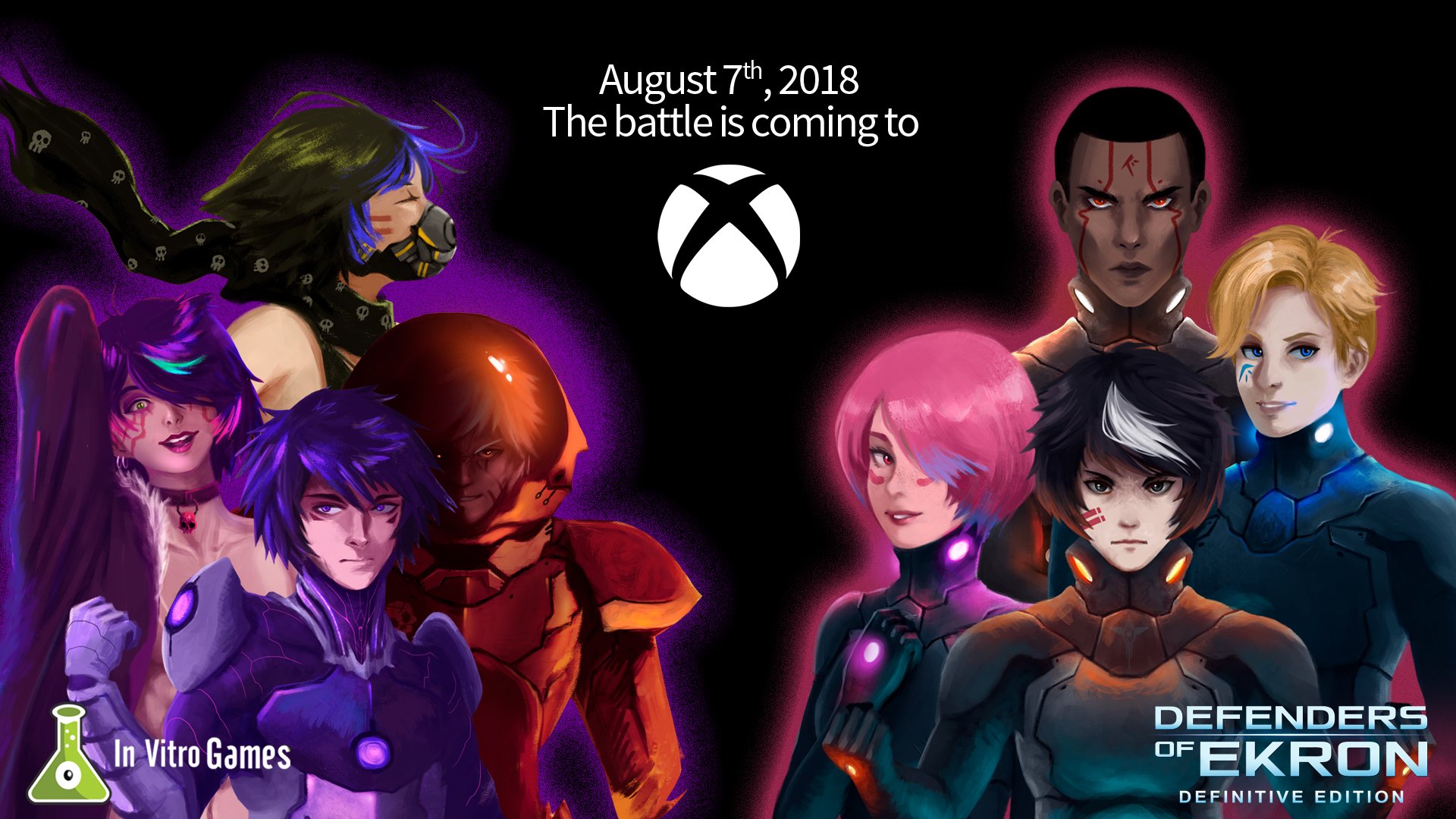 Defenders of Ekron is a mashup of shoot'em up and adventure genres, seasoned with dungeons and a sci-fi touches offering an unique and fresh gameplay.You will enjoy a dark plot, full of secrets along 10 missions. At the same time you will try to give some meaning to your identity, you can develop the skills of your mech and be able to explore new ways of combat such as Power Sabers, Pyromancy or Electromagnetism among others.

Moreover, now you will be able to enjoy additional content included in the Definitive Edition such as a 8-bit version of the video game called Invaders of Ekron, with a retro vertical shoot'em up gameplay plus a complete new level. You will also be able to play the requested Boss Rush Mode, facing 13 bosses in a row and fighting to obtain the highest score.

Defenders of Ekron Definitive Edition launches August 7th on Xbox One!
Watch the trailer:
Game ON!